Know when & where to shovel - Save 60% or more on snow removal





When those winter storms blow in, building owners in snow-prone states and provinces need to be aware of the stress their roof may be carrying. As more and more snow accumulates over winter, your roofing system can be under significant pressure from the weight of snow. Too much weight and the whole thing can fail, causing damage or even injury. Unfortunately, it isn't easy to monitor this weight and recognize the right time for snow removal on your own.
Fortunately, SRS has the solution. Thanks to our automatic deflection monitoring system, you have access to all the data you need to keep your property (and the people inside) safe. Contact us to learn more about our roof snow alarm and the snow removal plans we have available.

Snowflakes may be light, fluffy, and practically weightless, but when millions of them combine these Dr. Jekylls turn into Mr. Hydes. The weight of snow is based on the amount of accumulated snow and the amount of water in this snow. The more water in the snow, the more it weighs—regardless of how it looks.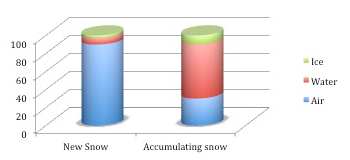 The Snow Water Equivalent (SWE) is a standard measurement that assesses the amount of water in a snow sample instead of the number of trapped air pockets. Since this ratio changes rapidly, it is important for real-time deflection monitoring, so you know exactly where you—and the snow's weight—stands. With our roof snow alarm, you are able to keep track of:

Increased Roof Loads Caused By Rain Over Snow
Drifting Conditions
Effects of Adjacent Structures

Contact us today to learn more about the measurement of snow loads and how it can streamline your snow removal plans.

If you are dealing with heavy snowfall, then our deflection monitoring system is essential. In fact, this system is used as the "reference standard" by experts observing roof loads. Our snow scale unit offers:

Accurate & Real-Time Email Updates

Increased Accuracy over Inferential Sampling Techniques

24/7 Sensors Supervised by a Central Control Panel

DMD Sensors Mounted under Roof Deck for Protection

Return on Your Investment
Most clients will see a total return on their investment in just one winter season—that is how effective our automatic monitoring system is for you and your home. By purchasing one of our systems, you won't just protect your building—you will be protecting your bottom line as well.